Hotel La Bastida is defined by its warmth and modernity. Ideal to enjoy a charming stay with your partner or family in Toledo, the hotel is also designed for your business visits.
The exposed brick building with Mudejar touches, opened in 2013, is newly built. The orientation of the hotel and its windows allow, in addition to its privileged views, to enjoy a pleasant light throughout the day, and due to its location, very quiet at night.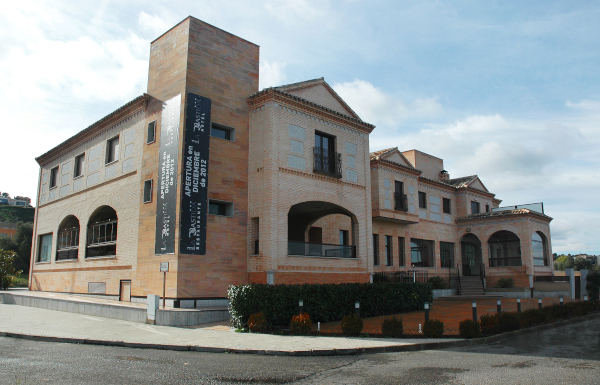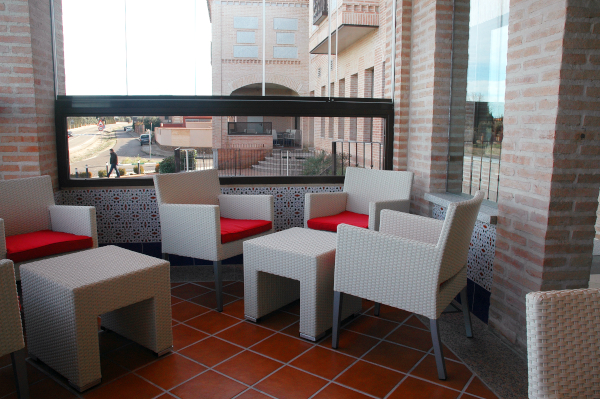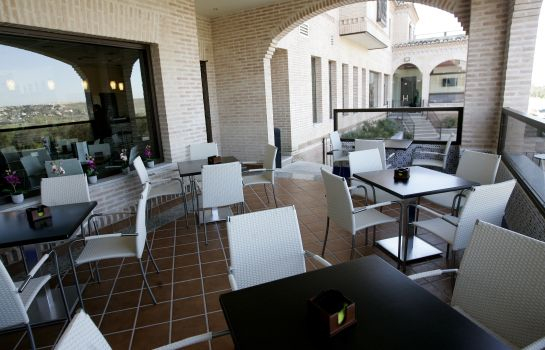 Less than 5 minutes from the old town of Toledo, the Hotel La Bastida has the ideal location to visit the Cultural Heritage of the Imperial City and all the tourist resources of the province of Toledo: visits and tastings in the best Toledo wineries, activities of active tourism in the Montes de Toledo, take care of your body and mind in the spas and resorts in the area, or delight your palate in our restaurant with typical Castilian-La Mancha dishes.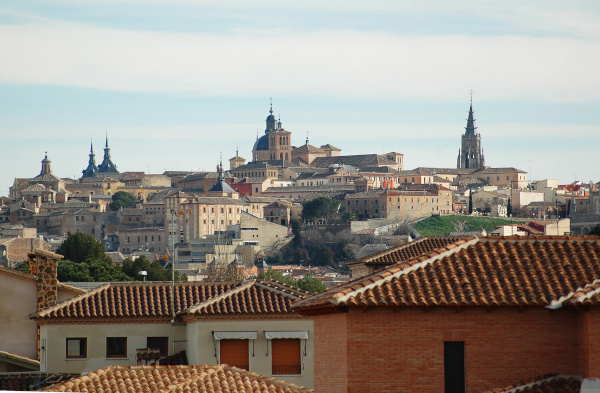 ---
Bastida has its own Cafeteria and Restaurant where you can enjoy high quality food and good service. Discover the secrets of our traditional cuisine with nuances of signature cuisine, thanks to a menu prepared by one of the best chefs in the city. And for lovers of oenology, the Hotel La Bastida Restaurant offers you a great selection of Spanish and international wines to achieve the perfect pairing.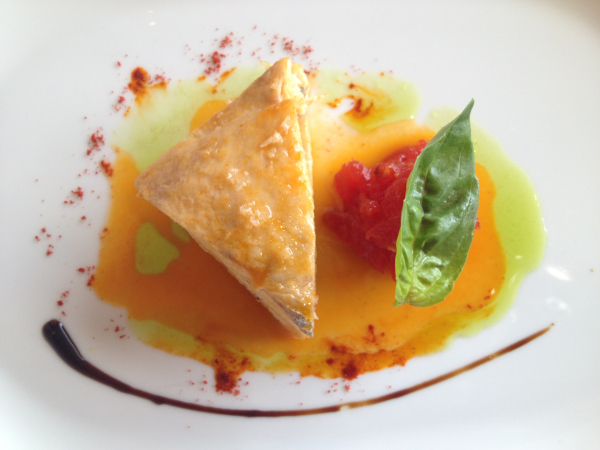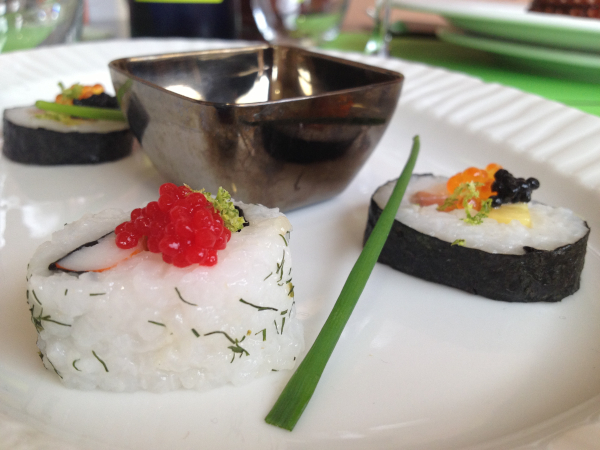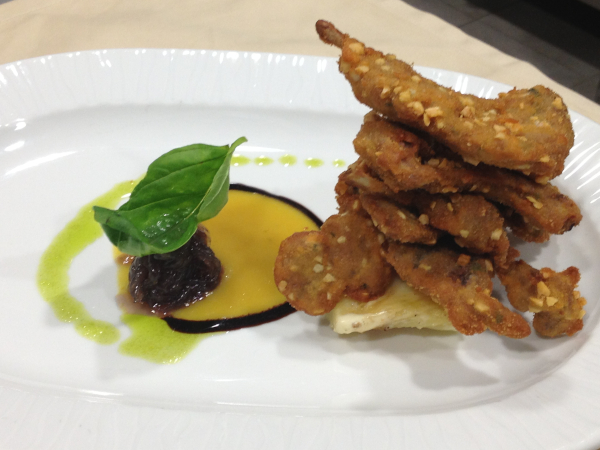 The Hotel La Bastida is located a short distance from the Old Town of the capital of Toledo, where you can visit its magnificent monuments such as the Gates that surround the wall of Toledo, the synagogues in the Jewish quarter, its Mosques, the Roman bridges over the Tagus River, without forgetting its innumerable churches. Strolling through its historic streets you will relive the famous legends of the city. From Hotel La Bastida you can enjoy, in addition to beautiful views, the tranquility of the surroundings and walk through a native natural area.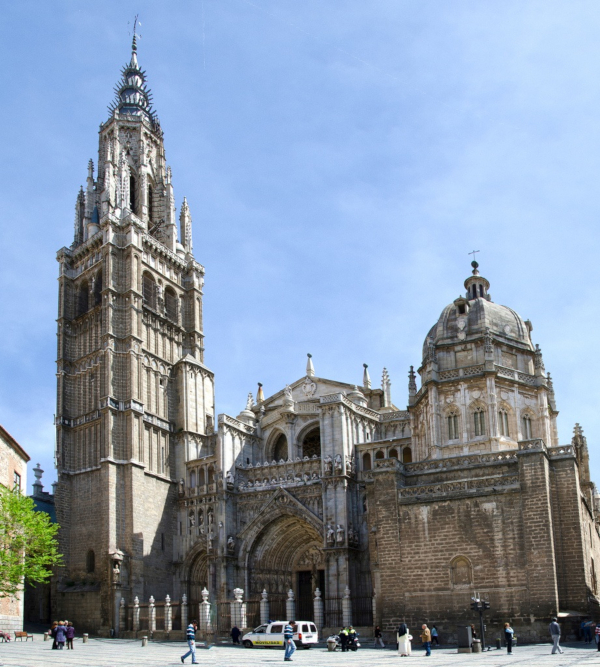 Nearby tourist attractions:
Puente San Martín: 2 km
Monasterio San Juan de los Reyes: 2,3 km
Puerta de Bisagra: 2,4 km
Sinagoga Santa María La Blanca: 2,4 km
Casa Museo de El Greco: 2,6 km
Sinagoga del Tránsito: 2,6 km
Mezquita del Cristo de La Luz: 3 km
Plaza del Ayuntamiento: 3 km
Catedral de Toledo: 3 km
Plaza de Zocodover: 3,3 km
Alcázar de Toledo: 3,4 km
Museo del Ejército: 3,4 km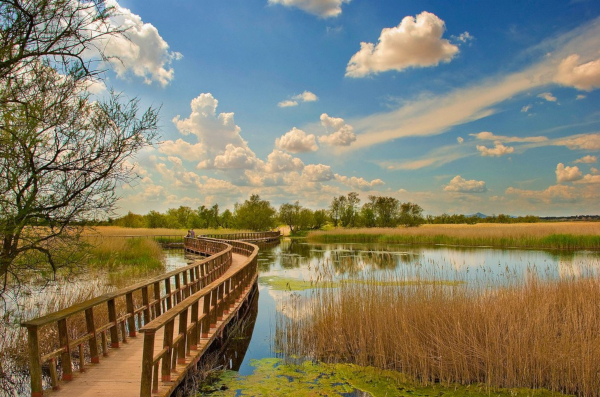 Natural arches:
Parque Nacional de Cabañeros: 80 km
Los Montes de Toledo: 50 km
Parque Nacional de Las Tablas de Daimiel
Micro reserva Garganta de las Lanchas: 116 km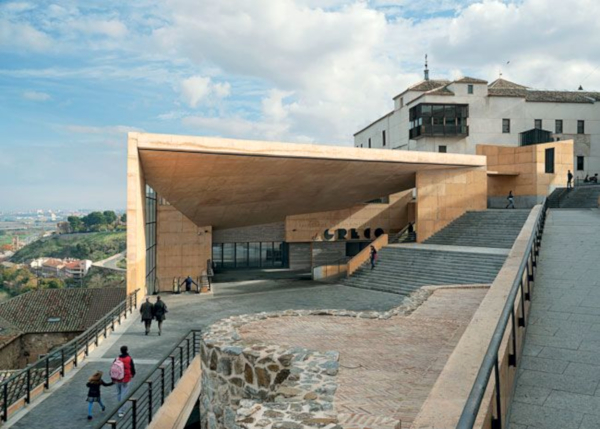 Other points of interest:
Palacio de Congresos: 3,2 km
Hospital Nacional de Parapléjicos: 2,8 km
Hospital Virgen de la Salud: 3,4 km